Looking for the best gifts for readers and writers? Whether you're looking for a great gift this holiday for your favorite bibliophile–or even for yourself– look no further than this shopping guide filled with the absolute best gifts for the readers and writers in your life. From an adorable book tote to carry all your precious cargo to/from the book store or library to that perfect mug for morning reading, there's something here for everyone on on your list.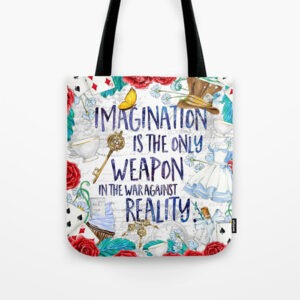 In a year as challenging as this past one, take it from Alice–imagination really is the best defense against reality. Stay stylishly organized at the library and book store with this adorable book themed tote ($24.99).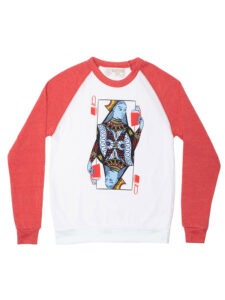 Keep it cozy with this adorable Queen of Books fleece sweatshirt by Out of Print. Sweatshirt is unisex and each purchase helps to fund literacy programs and book donations to communities in need. ($45).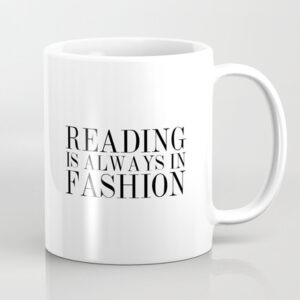 You'll be reading 24/7 with this adorable coffee/tea mug from Society6 ($16.99). The perfect companion for all your books.
Stuck in the rain and cold for the next few months? Warm up in style with a book and my favorite, luxurious cruelty-free candle–Diptyque. It comes in a variety of scents but Gardenia is always a good go-to ($84)..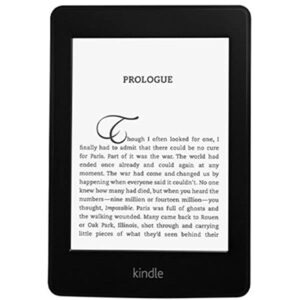 What better gift is there for a reader than an e-reader? The Kindle Paperwhite is my favorite because it's super light and so easy on the eyes. It makes reading at night just as easy as reading during the day. And if you're looking for places to find free or cheap ebooks for your ereader, you can always check out my list HERE.  ($129.99).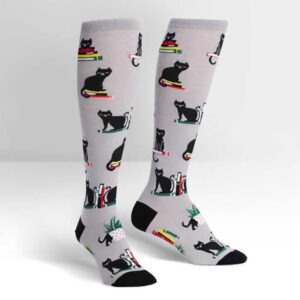 #SockSunday. It's a thing! Book readers everywhere post their best socks and their current reads on Instagram and Twitter. Get your favorite bookworm a pair of funny socks so they can join in the fun. These hilarious Book and Cat socks by Sock It To Me will definitely do the job! ($12.00).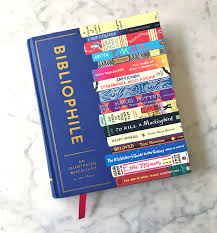 An illustrated guide to all things book-related, BIBLIOPHILE by artist Jane Mount is a wonderful addition to any bookshelf. ($16.29)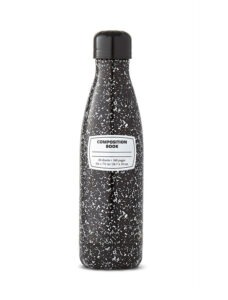 What writer wouldn't want a composition notebook styled water bottle? This bottle is BPA-free and stays cold up to 24 hours and keeps hot up to 12 hours. ($35).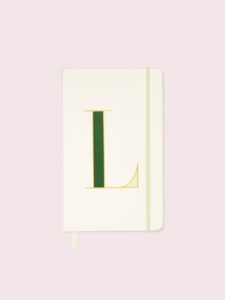 Help your writer friend keep track of all their best ideas in this adorable Kate Spade initial notepad. This personalized notebook features a leather-like cover, gold foil detail, a ribbon bookmark, an interior pocket to hold loose papers, and 168 lined pages to hold book ideas, short stories, and poetry. ($22.95)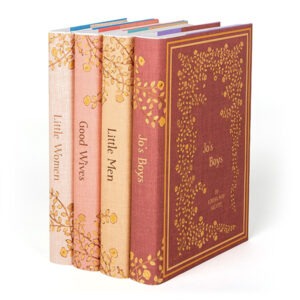 Know someone looking to give their bookshelf a makeover? Consider the absolutely stunning book sets created by Juniper Books. They're sure to take your bookish friend's library or office shelves to the next level like this Little Women special edition set of hardcovers with custom designed dust jackets. ($149.99).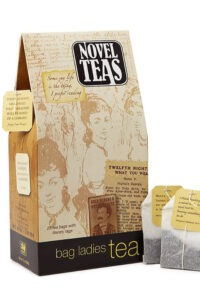 Who doesn't love tea — especially when it comes by way of these adorable Novel Teas teabags individually tagged with literary quotes from the world over and made with the finest English Breakfast tea. ($13.50). Makes great stocking stuffers, too!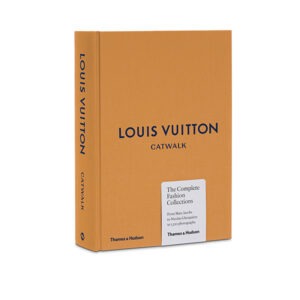 For the fashionista  + book collector in your life, this coffee table edition of Louis Vuitton Catwalk  is a must-have. Brighten your favorite stylish reader's day with this little dash of luxury. ($75.00)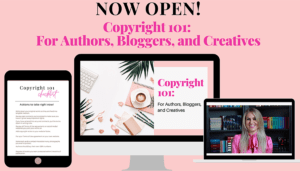 This is the perfect gift for the writer in your life who wants to make sure their valuable books, short stories, blog posts, and photos are protected from theft. My premiere educational course COPYRIGHT 101 will teach your favorite writer everything they need to know about copyright so they can protect their work like a lawyer–without having to hire one. Jam packed with how-to videos, PDF downloads, and tons of sample language for legal documents, this course covers everything they'll need for the most common copyright situations. ($297.00)
For more gifts for readers and writers, check out my Black Friday for Book lovers post.  Let me know in the COMMENTS section which gifts you love, hate, and if I missed anything!
*Disclosure: From time to time Rektok Ross Publishing LLC works with companies as part of an affiliate program including Amazon Services LLC Associates Program and others. When you purchase products using these links, Rektok Ross Publishing LLC will get a percentage of the profit.