Want to make your own vintage-inspired, ladder or lace up Harry Potter tees? Vintage-inspired tees, ladder tees, oversized v-necks and band tees are everywhere! Just check out the latest styles at Top Shop and LF Stores. Why not show your Harry Potter love by rocking out the same design but doing it yourself and saving a little cash on the way? And the best part– no sewing necessary for these Harry Potter Tees. All you need are:
A tee shirt (I got mine on Amazon for super cheap!)
Scissors or I prefer some type of razor blade/craft knife. I got a Fiskars Rotary Cutter and love it and use it for other projects.
A cutting board (a thick piece of cardboard also works).
Fabric glue.
Fabric. I suggest ordering online or going to your local Michaels or JoAnne Fabrics. They've got tons of cute styles.
Your imagination! Go crazy on your design. Do whatever speaks to you. Sick of Harry Potter (gasp!!!) -that's okay, pick another book fandom and make a teeshirt out of that.
Here's a great video that shows you step by step:
To create the Harry Potter tees, all you need to do is to cut a vneck as wide as you want. I like to put the shirt on first to measure the gap. Then you will put cardboard under the shirt if you are using the fiskars or a razor blade and cut the vneck. I try the shirt on again at this point to make sure it's the right size. (Tip: Best to go smaller first and then cut again if you want it bigger.) Next, simply glue on the fabric strips with your fabric glue. And viola! You're done.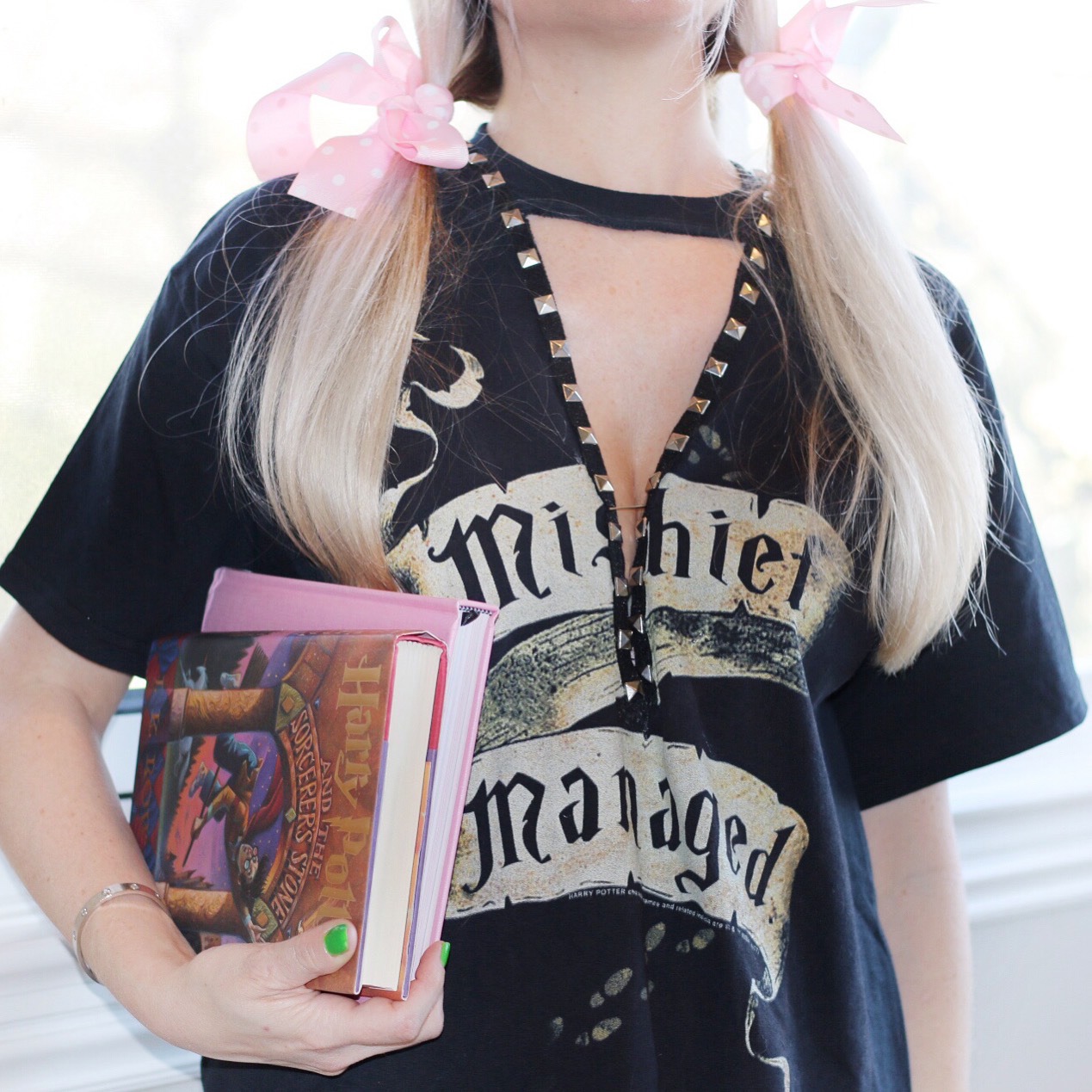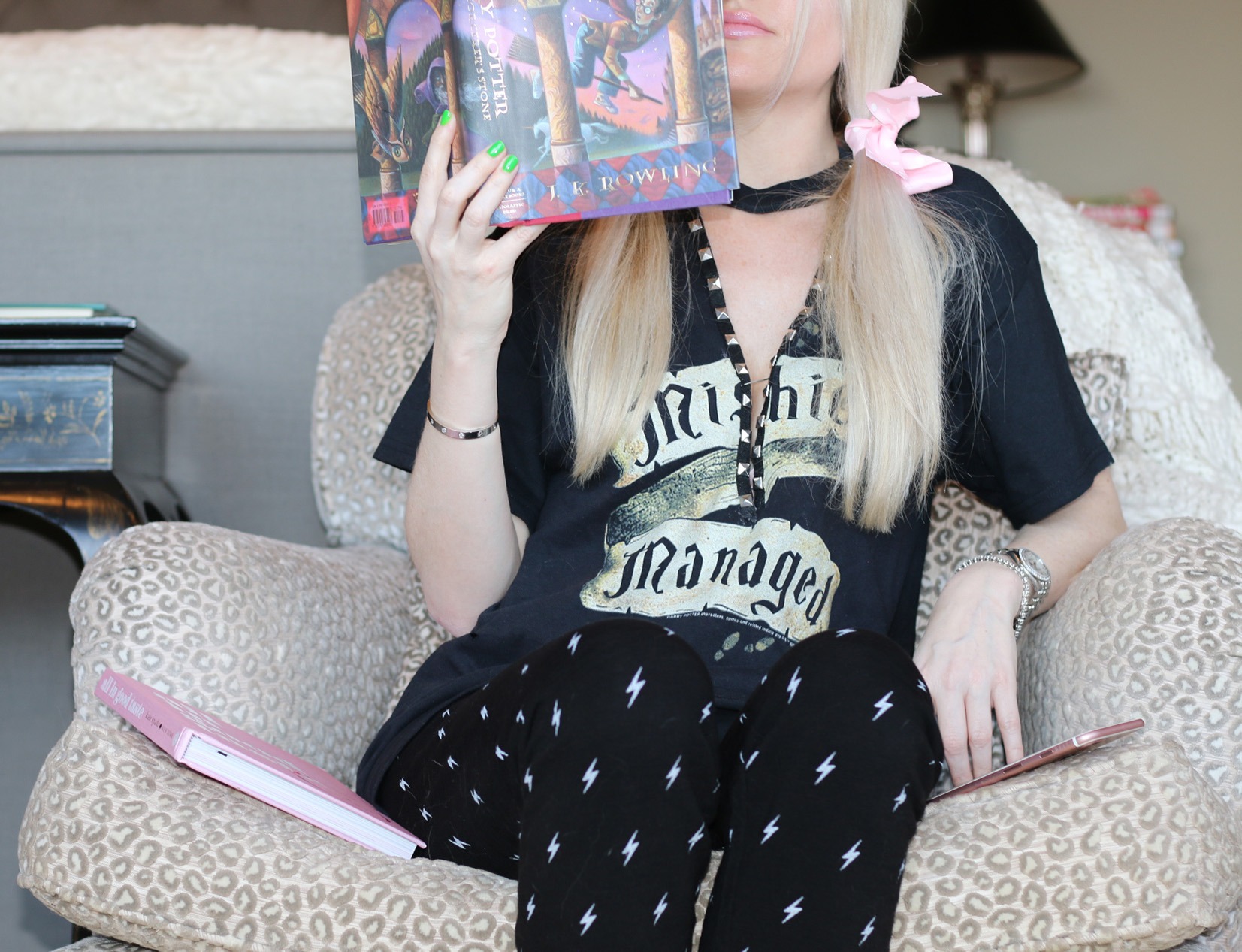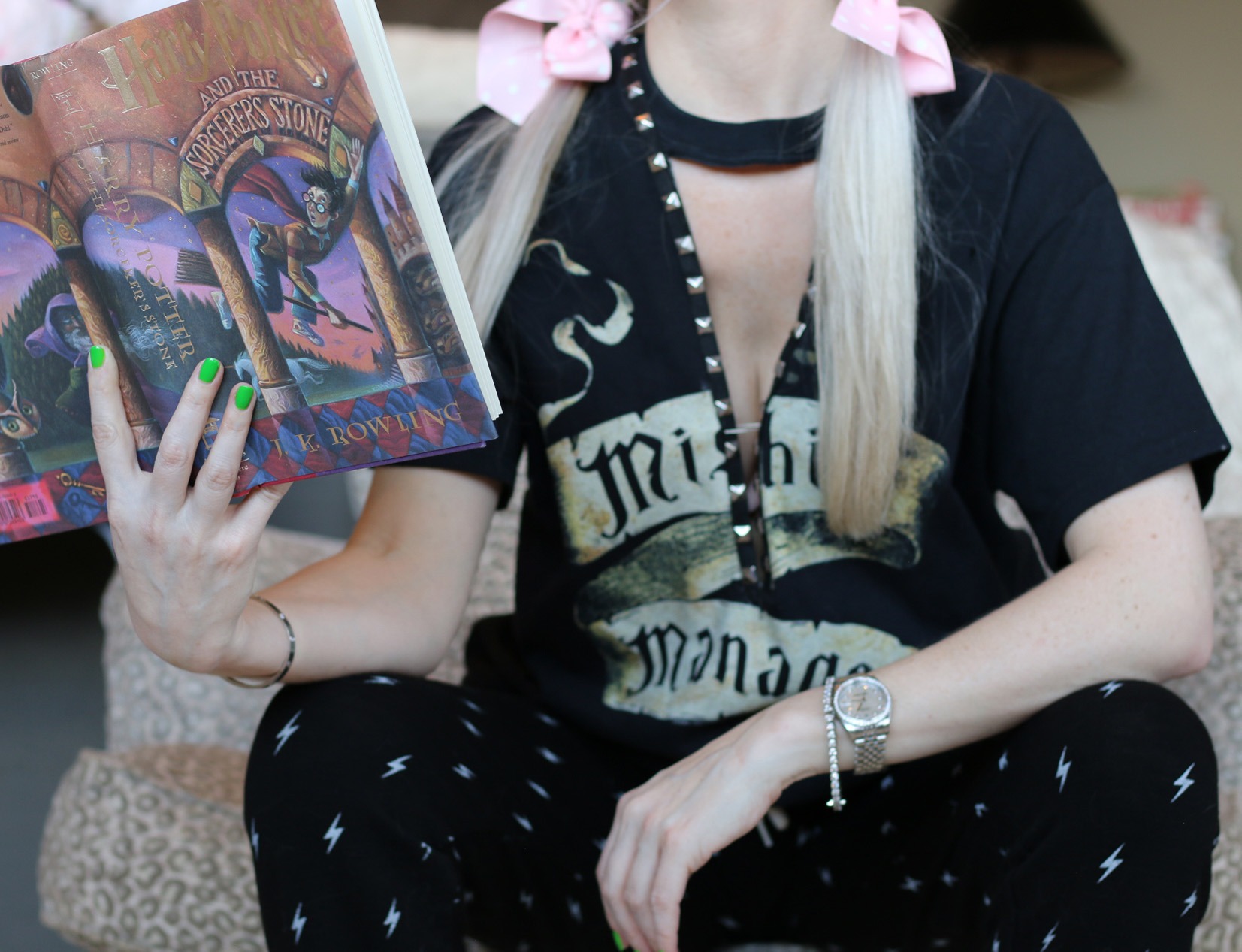 For more fandom fashion styles make sure to check out Tahoe and the Perfect Book Tee. What are your favorite DIY bookish projects? Share them in the comments below!