Looking for a new book series for summer time? Summer is almost here and finding a book series you love is the best because you get to follow a beloved character in not just one but multiple books. AND once you start a good books series, you don't have to answer that nagging question "what do I read next." You already know — it's the next book in the series! If you're looking for your next great series to sink your teeth into, here are 8 awesome book series for summer to get you started! Happy Reading!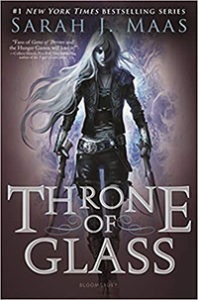 In a land without magic, where the king rules with an iron hand, an assassin is summoned to the castle. She comes not to kill the king, but to win her freedom. If she defeats twenty-three killers, thieves, and warriors in a competition, she is released from prison to serve as the king's champion. Her name is Celaena Sardothien and she is badass. This series has it all: action, mystery, love and betrayal!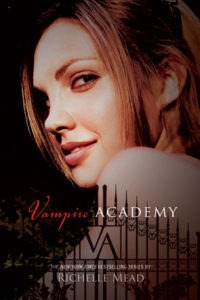 St. Vladimir's Academy isn't just any boarding school—it's a hidden place where vampires are educated in the ways of magic and half-human teens train to protect them. Rose Hathaway is a Dhampir, a bodyguard for her best friend Lissa, a Moroi Vampire Princess. They've been on the run, but now they're being dragged back to St. Vladimir's—the very place where they're most in danger. . . . This book has one of the best romantic triangles EVER and a really lovely female friendship between two tough-as-nails girls.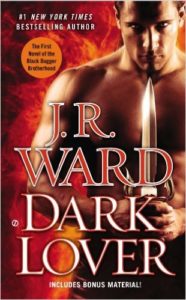 The only purebred vampire left on the planet and the leader of the Black Dagger Brotherhood, Wrath has a score to settle with the slayers who killed his parents centuries ago. But when his most trusted fighter is killed—orphaning a half-breed daughter unaware of her heritage or her fate—Wrath must put down his dagger and usher the beautiful female into another world. It doesn't get any steamier than this series! If you are looking for alpha males and lots of swooning, look no further.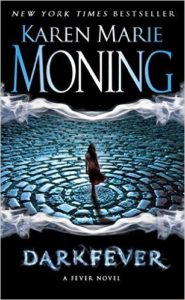 MacKayla Lane's life is good. She has great friends, a decent job, and a car that breaks down only every other week or so. In other words, she's your perfectly ordinary twenty-first-century woman. Or so she thinks…until something extraordinary happens. When her sister is murdered, leaving a single clue to her death–a cryptic message on Mac's cell phone–Mac journeys to Ireland in search of answers. If you like fae (that's fairy for you newbies) and hot romance, this is the series you want to read!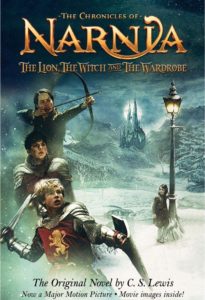 Four adventurous siblings—Peter, Susan, Edmund, and Lucy Pevensie—step through a wardrobe door and into the land of Narnia, a land frozen in eternal winter and enslaved by the power of the White Witch. But when almost all hope is lost, the return of the Great Lion, Aslan, signals a great change . . . and a great sacrifice. This series is a classic fantasy beloved by children and adults of all ages. If you haven't read it yet, it's a must!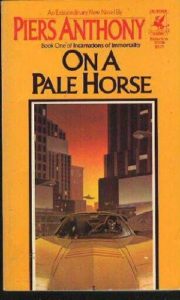 When Zane shot Death, he learned, too late, that he would have to assume his place, speeding over the world riding his pale horse, and ending the lives of others. Sooner than he would have thought possible, Zane found himself being drawn to Satan's plot. Already the Prince of Evil was forging a trap in which Zane must act to destroy Luna, the woman he loved…unless he could discover the only way out…. Fantastic old school series for you fantasy lovers. Also good for fans of mythology as each book deals with a different God (death, Mother Nature, etc.)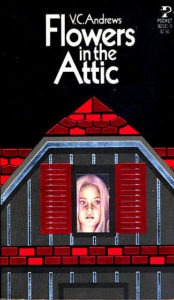 They were a perfect family, golden and carefree—until a heartbreaking tragedy shattered their happiness. Now, for the sake of an inheritance that will ensure their future, the children must be hidden away out of sight, as if they never existed. Kept on the top floor of their grandmother's vast mansion, their loving mother assures them it will be just for a little while. But as brutal days swell into agonizing months and years, Cathy, Chris, and twins Cory and Carrie realize their survival is at the mercy of their cruel and superstitious grandmother. One of the most disturbing (ly good!) gothic horrors of this century. V.C. Andrews masterpiece will keep you 100% enthralled.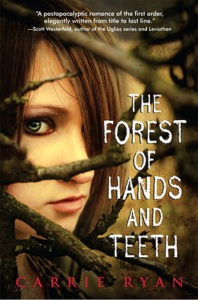 In Mary's world there are simple truths. The Sisterhood always knows best. The Guardians will protect and serve. The Unconsecrated will never relent.
And you must always mind the fence that surrounds the village; the fence that protects the village from the Forest of Hands and Teeth.
But, slowly, Mary's truths are failing her. She's learning things she never wanted to know about the Sisterhood and its secrets, and the Guardians and their power. And, when the fence is breached and her world is thrown into chaos, about the Unconsecrated and their relentlessness. This series has the perfect zombie horror with just a little bit of romance thrown into the mix.
For more book recommendations, make sure to check out my post on WINTER BOOKS TO READ. What are your favorite book series for summer? Share them in the comments below!