homepage 2
Gift Guide: Best Holiday Gifts for Book Lovers
By
|
If you're looking for a great gift this holiday for your favorite book lover (or even for yourself), look no further than this shopping guide filled with the best gifts for book lovers. From an adorable book tote to carry all your precious cargo to/from the book store or library to that perfect coffee/tea mug for morning reading, there's something for everyone on your list. Accio book gifts! (Translation for any non-Harry Potter fans: that means bring on the book gifts!)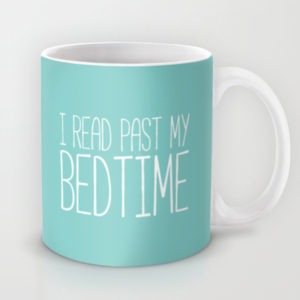 You'll be reading 24/7 with this adorable coffee/tea mug from Bookworm Boutique ($15.00). The perfect companion for all your books.
For the bookworm who likes delivery services, this OwlCrate subscription ($29.99/month) sends magical monthly boxes tailored to a chosen theme. Each OwlCrate contains one Young Adult novel, as well as 3-5 other bookish treats.
For the comic book fans in your life, these Funko collectibles ($19.99) are the way to go. The Walking Dead, Marvel, DC, even Disney. They're all here.
The perfect gift for the book blogger or writer in your life? A trendy little notebook like this one from The Trendy Sparrow ($15.00)!
These cute Free People leg warmers ($15.99) aren't just statement-making; they're entirely practical for reading by a cozy fire, too.
Cats and books go together like . . . well, you know, and there's nothing better than a comfy sweatshirt when you're preparing for a nice, long day of reading. This Wildfox Harbor Hoodie ($125.00) is sure to make any booknerd's day.