Do you love rocking reads where music is the story? If you can't be a rockstar yourself, the second best thing is to read about them, right? Whether it's a novel about falling in love with a rocker or the main characters themselves ARE the rocker, here are some of my favorite fiction reads that take place in the exciting world of music. These are sure to make your hit list!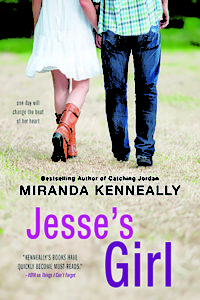 Jesse's Girl by Miranda Kennelly
Jesse's Girl follows teen Maya, who wants to be a rockstar, as she learns what it takes to make it in the music business. It all begins at the Hundred Oaks High career mentoring day when Maya gets to shadow the Jesse Scott, Nashville's teen idol. But spending the day with Jesse is far from a dream come true. He's as gorgeous as his music, but seeing all that he's accomplished is just a reminder of everything Maya's lost: her trust, her boyfriend, their band, and any chance to play the music she craves. Not to mention that Jesse's pushy and opinionated. He made it on his own, and he thinks Maya's playing back up to other people's dreams. Does she have what it takes to follow her heart-and go solo?
I'm a big fan of Miranda Kenneally's YA contemporary romance novels and JESSE'S GIRL was no exception. It's a great fun read. You can find my full review over at my Examiner.com YA book news column. You can get your own copy of JESSE'S GIRL on Amazon or wherever books are sold.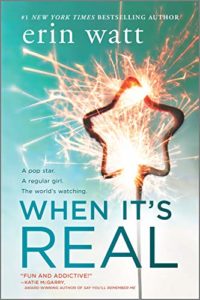 One of my favorite romance author duos takes on the world of rockstars in this hot romance. Bad-boy pop star Oakley's got Grammy awards, millions of fangirls and a reputation as a restless, too-charming troublemaker. But with his home life disintegrating, his music well suddenly running dry and the tabloids having a field day over his outrageous exploits, Oakley needs to show the world he's settling down—and who better to help him than Vaughn, a part-time waitress trying to help her family get by? The very definition of ordinary. Posing as his girlfriend, Vaughn will overhaul Oakley's image from troublemaker to serious artist. In return for enough money to put her brothers through college, she can endure outlandish Hollywood parties and carefully orchestrated Twitter exchanges. She'll fool the paparazzi and the groupies. She might even start fooling herself a little. Because when ordinary rules no longer apply, there's no telling what your heart will do…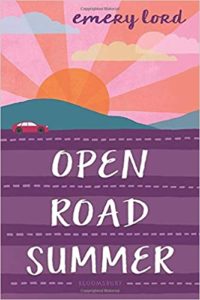 Open Road Summer by Emery Lord
Great for fans of Sarah Dessen and road trips! After breaking up with her bad-news boyfriend, Reagan O'Neill is ready to leave her rebellious ways behind. . . and her best friend, country superstar Lilah Montgomery, is nursing a broken heart of her own. Fortunately, Lilah's 24-city tour is about to kick off, offering a perfect opportunity for a girls-only summer of break-up ballads and healing hearts. But when Matt Finch joins the tour as its opening act, his boy-next-door charm proves difficult for Reagan to resist, despite her vow to live a drama-free existence. This summer, Reagan and Lilah will navigate the ups and downs of fame and friendship as they come to see that giving your heart to the right person is always a risk worth taking.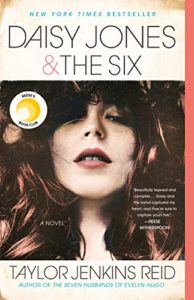 Daisy Jones and the Six by Taylor Jenkins Reid
Perfect book for lovers of Fleetwood Mac and messy romances. Daisy is a girl coming of age in L.A. in the late sixties, sneaking into clubs on the Sunset Strip, sleeping with rock stars, and dreaming of singing at the Whisky a Go Go. The sex and drugs are thrilling, but it's the rock 'n' roll she loves most. By the time she's twenty, her voice is getting noticed, and she has the kind of heedless beauty that makes people do crazy things. Also getting noticed is The Six, a band led by the brooding Billy Dunne. On the eve of their first tour, his girlfriend Camila finds out she's pregnant, and with the pressure of impending fatherhood and fame, Billy goes a little wild on the road. Daisy and Billy cross paths when a producer realizes that the key to supercharged success is to put the two together. What happens next will become the stuff of legend.
Looking for more rocking reads and looks? Check out How To Book Festival. What are your favorite concert styles? Share them in the comments below!