New year, new you—right? If you're looking for creative inspiration for the new year and a way to stay motivated with your artistic goals then look no further. Here are 9 tips to make this your best creative year ever!
2. Create a Dream Board
They say seeing is believing. That's the idea behind creating a collage filled with pictures of all the things you hope to accomplish in 2019 (your dreams, goals, ideal life). By representing your goals with pictures and images and looking at this often, you will strengthen and stimulate your emotions and according to the Law of Attraction you will attract these images into your own life.
3. Listen to a Podcast
While you're writing or drawing or working on your next creative endeavor, why not take motivate yourself even more by listening to an inspiring podcast in the background? There are so many great ones to choose from! Some suggestions:
• IMAGINARY WORLDS (goes behind the scenes of favorite sci-fi works)
• TEEN CREEPS (book reviews and discussion of pulp YA horror/thriller books)
• THE INFLUENCER PODCAST (interviews and tips for social media influencers and entrepreneurs)
• THE SKINNY CONFIDENTIAL HIM & HER (covers literally everything especially for business and bloggers)
• THE TIM FERRISS SHOW (interviews with industry thought-leaders in all fields and arts)
• WRITING EXCUSES (tips on craft for writers)
4. Take an Online Class
With today's technology it has never been easier to learn from home. You can take a class to grow any skill set you want—sky is the limit! YouTube has tons of free videos uploaded and if you are willing to spend some money you can check out SkillShare or Udemy for a wide selection of classes. If you have a lot of money to burn you can even enroll in online courses from a college or university. (For example, UCLA has tons of online classes with little or no residency required.)
5. Write Down Your Resolutions and Stick to Them
If you don't write down your resolutions, how can you expect to fulfill them? The first step to getting what you want is to understand what you want. And once you've done that you must set goals and milestones if you hope to achieve them. On this point, a truly excellent (and FREE!) course to get you started with your resolutions is Tony Robbin's NEW YEAR NEW LIFE on YouTube.
6. Attend a Conference
A great way to find creative inspiration for the new year is to attend a conference, art festival, or local-meet up. This is a great way to learn expert skills and tips from guest speakers/panelists and also to expand your network for the new year. Befriending others who have similar goals will help keep you inspired as you move forward with your art. If you write fiction for kids, one of the absolute best yearly conferences is SCBWI's New York or LA conference.
7. Join a Group
If you can't attend a conference in person (see 6 above) the next best thing is to join an online group such as a Facebook group and Instagram pod or even a Reddit discussion with like-minded individuals who can help to keep you motivated and accountable.
8. Take a Retreat
Looking to get those creative juices flowing? Why not take a retreat where you can focus on your art with no distractions? You can join up with a group sponsored retreat (like a writing or painting retreat) or you can opt to travel alone for the weekend to somewhere quiet and serene where you can get in touch with your creative side.
9. Find a Mentor
Just like finding a like-minded peer group is important, it is also helpful to find a mentor or coach who can help you break out of harmful patterns that stifle creativity and keep you accountable. This can be a teacher in a course, a friend who has reached the level of success you want to reach, or even a coach. Just make sure you pick someone who's personality jives with yours as you will be spending a lot of one-on-one time with them.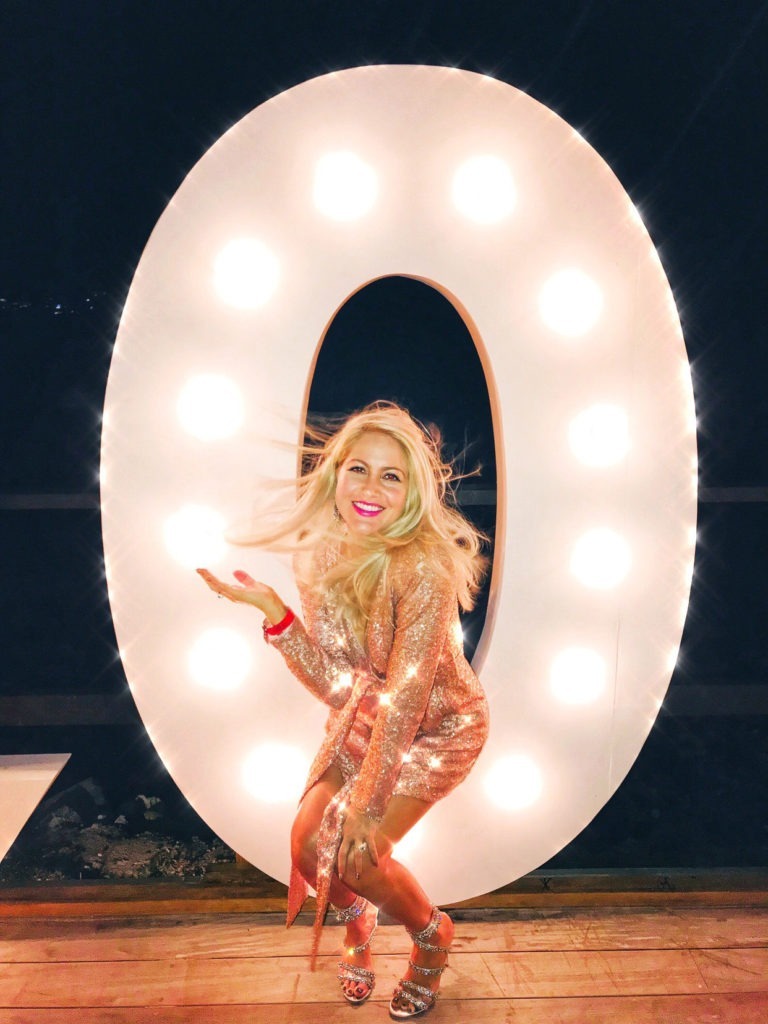 If you're looking for more ideas for creative inspiration for the new year, make sure to check out my bucket list of ideas.
SHARE YOUR BEST TIPS FOR CREATIVE INSPIRATION FOR THE NEW YEAR OR YOUR RESOLUTIONS IN THE COMMENT SECTION BELOW.